The Navy's one-stop hotel reservations center expects to take more than a million calls a year now that it's expanded to handle accommodation requests at Marine Corps bases around the world.
That should equate to about 900,000 annual bookings, according to Navy Exchange Service Command spokeswoman Kristine Sturkie. This is an increase from the 500,000 calls and 400,000 reservations the center has handled each year since 2016.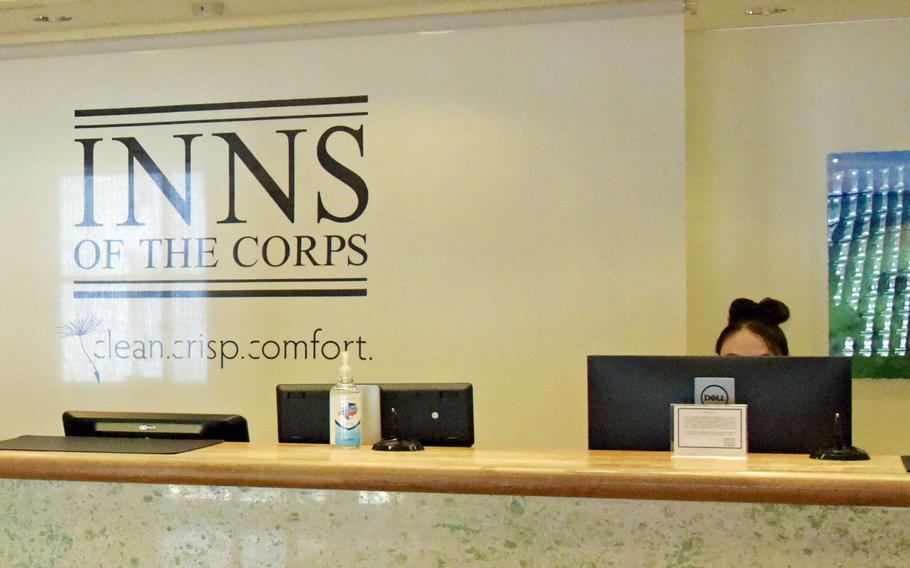 "Having reservations centrally managed by highly trained DOD Reservations Center staff allows front desk customer service associates to focus on the needs of customers currently in-house, improving the overall guest experience. customers," she told Stars and Stripes. in an email this week.
Established in 1984 as a central reservations center, the NEXCOM-operated service initially reserved rooms only for Navy Lodge guests before expanding to include Navy Gateway Inns & Suites.
In 2012, the name changed to the Department of Defense Reservations Center in anticipation of expansion of reservation services to other service branches. It began processing Marine Corps accommodation requests on September 12.
The center does not book rooms for Army Lodging or Air Force Inns, Sturkie said, but supports those programs by issuing "non-availability certificates," which allow DOD customers to stay at off-base hotels when rooms of a facility are fully booked.
Active duty troops, reservists, DOD civilians, family members, and retirees can use the DoD Reservation Center to book stays at Navy and Marine Corps lodging facilities around the world," Sturkie said.
However, some service members still ignore the reservation service. They include Marine Sergeant. Isaias Serna, 23, of McAllen, Texas, was staying at the Inns of the Corps on Camp Foster, Okinawa, Saturday.
"The Marine Corps made my reservation because I didn't know the NEXCOM number," said the motor transport operator from the 3rd Maintenance Battalion at Camp Kinser. "But now that I know, I'll consider calling them the next time I need a reservation."
The reservation center, based in Jacksonville, Florida, accepts calls 24 hours a day, seven days a week and can be reached at 1-888-409-7829.